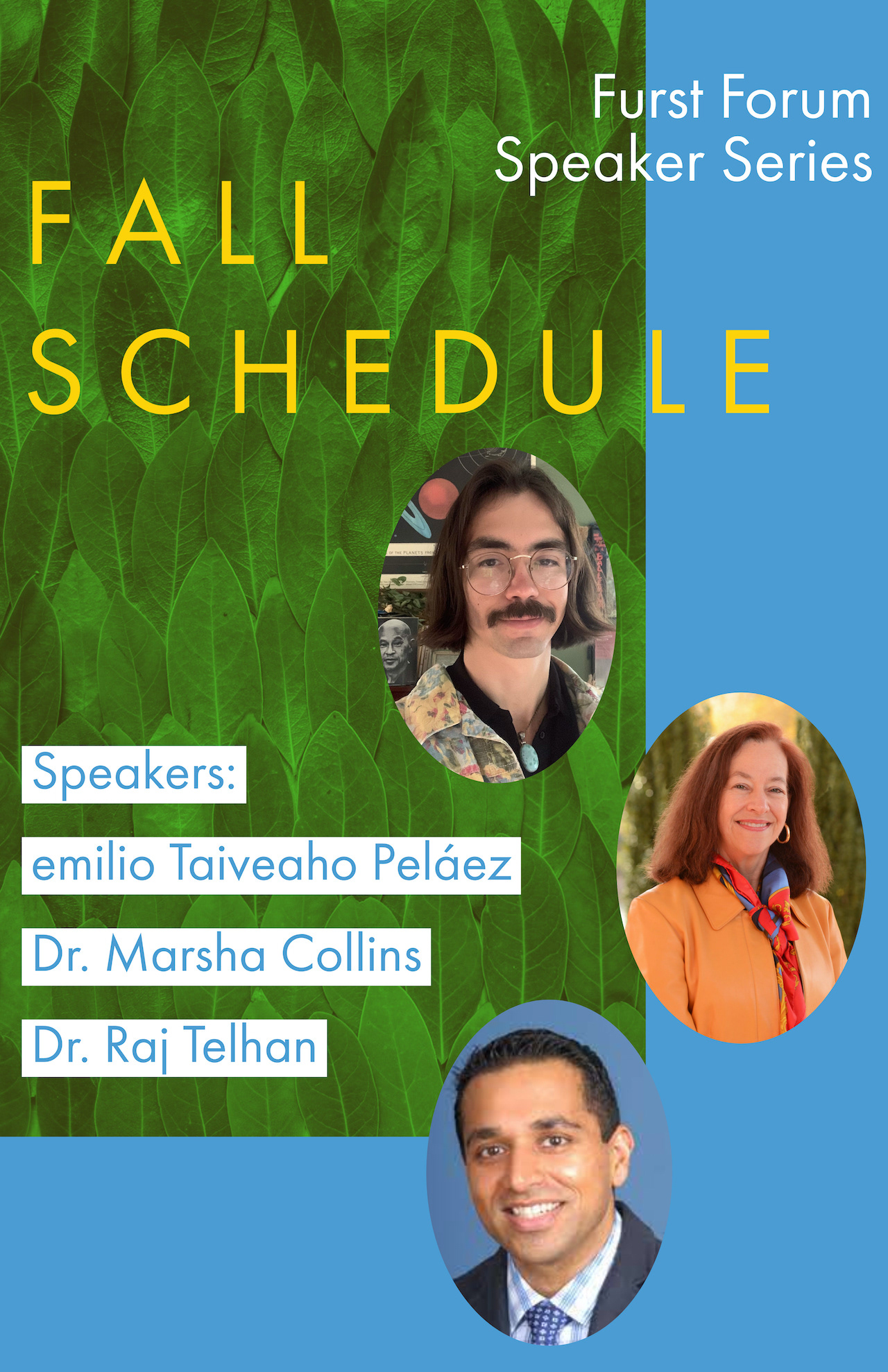 Furst Forum Fall 2021 Schedule:
emilio Taiveaho Peláez: "Poetry & The Mushrooms of Language"
October 13 (Wednesday), 6:00pm EST
In their presentation, emilio will engage with María Sabina's work to explore the quiet radicalism of mushroom blooms, poetry's rifeness with toxins, and the ways that these issues help us exercise a horizontal learning process and avoid perpetuating coloniality's unequal power relations.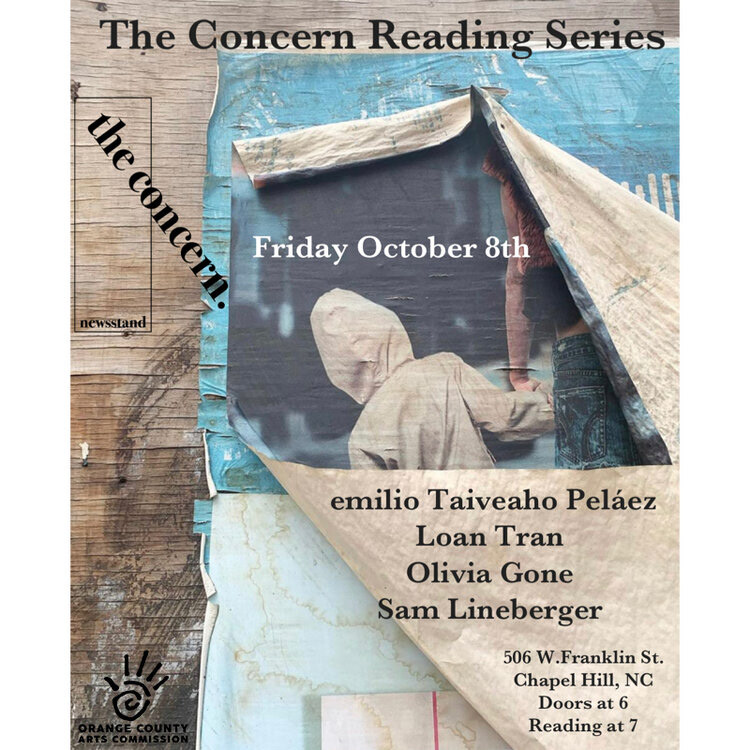 Flowing in the Undercurrents: A Conversation with Macarena Gómez-Barris
April 29 @ 3:30 pm - 4:30 pm
How can indigenous epistemologies inform approaches to environmental concerns? What are the relationships between art, ecology, perception and experience? How can we cuir queer politics?
Join the Latina/o Studies Program as we work through some of these questions in conversation with writer and theorist Dr. Macarena Gómez-Barris, the Founding Director of the Global South Center (GSC)–a research center that works at the intersection of social ecologies, art/politics, and decolonial methodologies. This conversation, which is open to the public, will center the importance of LatinX Environmentalisms in a time of social and ecological crisis. Dr. Gómez-Barris is the author of four books, Where Memory Dwells: Culture and State Violence in Chile (2009), The Extractive Zone: Social Ecologies and Decolonial Perspectives (2017), Beyond the Pink Tide: Art and Political Undercurrents in the Américas (2018), and Towards a Sociology of a Trace (2010, with Herman Gray).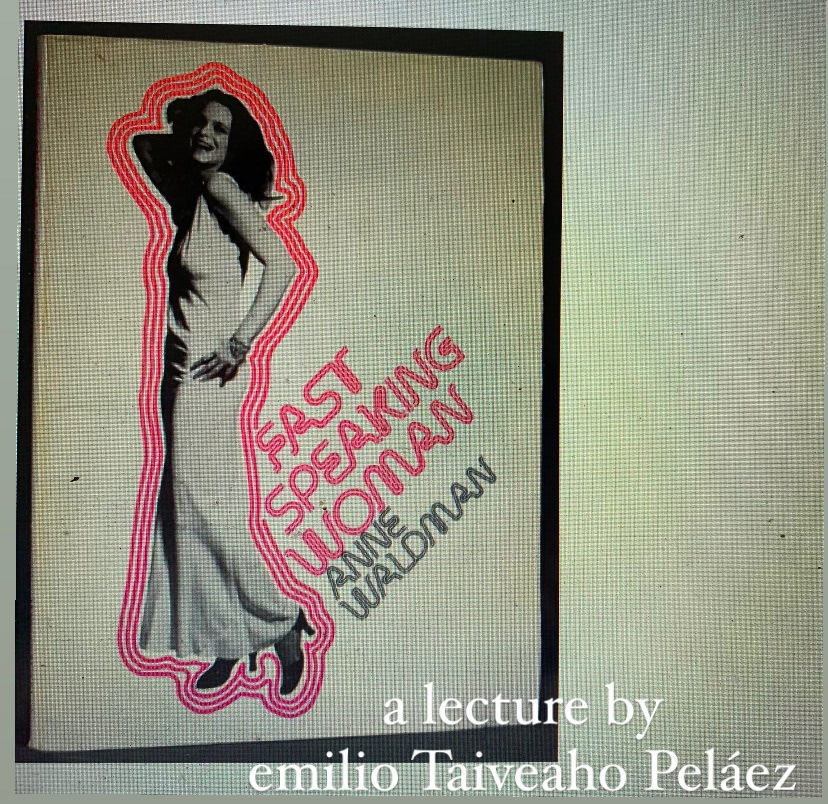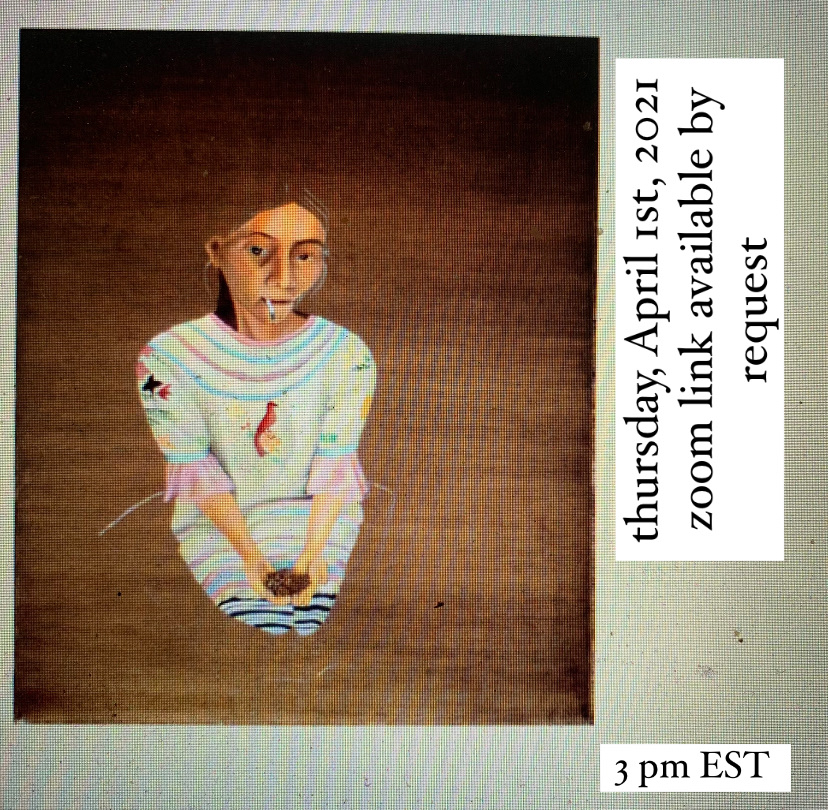 On Thursday, April 1st, LSP Graduate Student emilio Taiveaho Peláez presented a lecture on a polyphonic, mushroomic, and dissident strain of experimental poetry, orbiting around the work of three literary & artistic consociates: María Sabina, Anne Waldman, and Cecilia Vicuña (Santiago, Chile).
Emphasizing the intertwined mycological and cultural elements of Sabina, Vicuña, and Waldman's poetics, this presentation uncovers the relationship between ecology and experimental poetry, positing that a commitment to environmental and indigenous concerns allows us to think critically and creatively about the correlation between ourselves and our environments.

A Latinx lyric, american pastoral. (54 pages with full color photographs & the pollen of archives)